TMT MOTOR CORPORATION
Along with national development trend, there are increasing demands for trucks of all kinds with high expectation in both variety and quality. 
CUU LONG AUTOMOBILE FACTORY, belonging to TMT (Trading and Manufacturing Equiment Materials for Transportation) – Automobile joint-stock company, the world leading automobile producers in manufacturing major auto-parts for the purpose of meeting rising consumers' demands. These great efforts have shown our company's consciousness and responsibility in the common development process of regional and international integration. For this very reason, TMT, together with its Cuulong Automobile Factory has formulate its guidelines to share and to maximize our contributions to meet market demand – accompanying you in fortune-making with Cuulong motors. 
WE ARE CONFIDENT OF ACHIEVING OUR GOALS BASED ON TMT'S SIGNIFICANT GUIDELINES:
We are determined to supply commodities as per your specific demands, rather than offering existing ones.

It is always our best endeavors to bring our customers as well as end-users with highest satisfaction by applying most- advanced technologies for improving quality of commodities and ancillary services.

Unceasingly striving to become one of Vietnamese leading automobile makers with considerable contributions to the long-term and sustainable development of Vietnam's automobile industry.

We undertake to be an active member with numerous contributions to the common development of our country and society.

We commit  to create and maintain a sustainable development environment.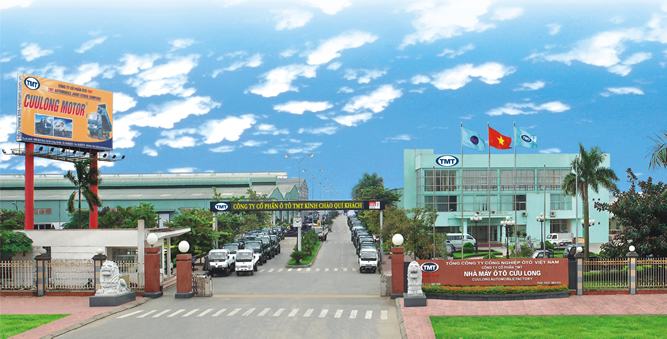 CUU LONG AUTOMOBILE FACTORY
POLICY ON BUSENESS AND QUALITY MANAGEMENT OF COMPANY
"Formulating and maintaining prestige and excellence with Business partner along with economization and unceasingly improving efficiency of every marginal analysis" can be considered as penetration guidelines of TMT in delivering company's commitments with customers
In order to achieve this goal, the company has successfully applied a great number of quality management systems, such as: ISO 9001:2000; ISO 14000 …. Company's products are all registered for Monopolistic TradeMark and industrial property. For years, our products have been selected and awarded prizes for quality and management both at home and abroad. More particular, our TMT has always successfully attained leading position in both market and customers' preference.
It is a strong belief that with the fundamental directive guidelines on business and quality management, TMT would be constantly moving forward with our steady growth in every aspects.