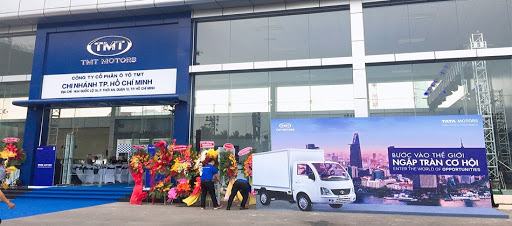 RECRUITMENT: DIRECTOR OF REGIONAL SALES
1. JOB REQUIREMENTS
– University degree majoring in engineering / automotive engineering, Business Administration, Marketing and related subjects.
– Having 03 or more experience working in the same position.
-Previous, passionate about business, active, sensitive, responsible and able to work under high pressure.
2. JOB DESCRIPTION
* Planning sales.
– Develop, deploy a plan and implement sales targets for the area assigned to take charge by month, quarter and year.
* Exploiting the market, products.
– Analyze and assess the implementation of sales targets in the areas they are in charge.
– Understand the Company's products as well as competitors and actual needs, desires of customers.
– Summary, analysis and evaluation of business activities, markets of products in charge.
– Advise and propose sales and marketing solutions for each product line in the area to promote the market.
– Research and develop new products suitable to the market demand
* Support and Effective Monitoring of Agents
– Deploy, control the implementation of sales policies of the Agency system.
– Support, training on products, sales processes for Sales Consultants of the system of Agents.
– Support Agents to monitor and evaluate the performance of the Sales Department.
– Advising the Director of the Sales and Leadership Center on the search, replacement and development of new Agents of the area in charge.
– Responsible to the Director of the Sales Center for the sales of the Regional Agents in charge.
* Inventory management and debt collection.
– Control the delivery of the plant for each consignment ordered and ordered in accordance with the business plan to ensure no inventory or vehicle shortage.
– Advise and propose to the Director of the Sales Center appropriate policies to handle inventories.
– Clarify payment conditions with the Agent (time of debt) as soon as the quotation and negotiation sign the Contract.
– Understand the terms of fines: Delayed delivery, delay in implementation, late payment or letter of payment guarantee in the Contract.
– Coordinate with Departments / Divisions to collect debts on time.
* Report periodically or irregularly to the Director of the Sales Center on the status of sales targets of the area in charge, as well as the difficulties and obstacles of the market and suggestions and recommendations if any.
* Performing some other jobs as required by the Board of Directors.
3. BENEFITS
– Income: Total competitive income, unlimited including: Hard salary + Flat salary + Bonus according to the completion plan.
– Hard salary: Agreement.
– There are opportunities for promotion to senior leadership positions of the Company such as: Director / Deputy Director of Sales Center, Deputy General Director.
– The company pays personal income tax.
– Be fully paid by the company social insurance, health insurance, unemployment insurance and other regimes as prescribed by the Labor Law.
– Challenging, professional and friendly working environment
4. SUBMISSION OF PROFILE
Option 1: Candidates send CV to tuyendung@tmt-vietnam.com email address.
Method 02: Candidates submit photo documents directly at Human Resources Department – TMT Automotive Joint Stock Company.
Address: Qua Qua Hamlet, Hoa Phuoc Commune, Hoa Vang District, Da Nang City
Phone: 0436339324 / 0931.799.493 (Mr. Tuan Anh – Recruiting Manager).