TATA SUPER ACE – Light trucks equipped with the only oil engine in the segment, bringing high economic efficiency for investment in transport business vehicles.\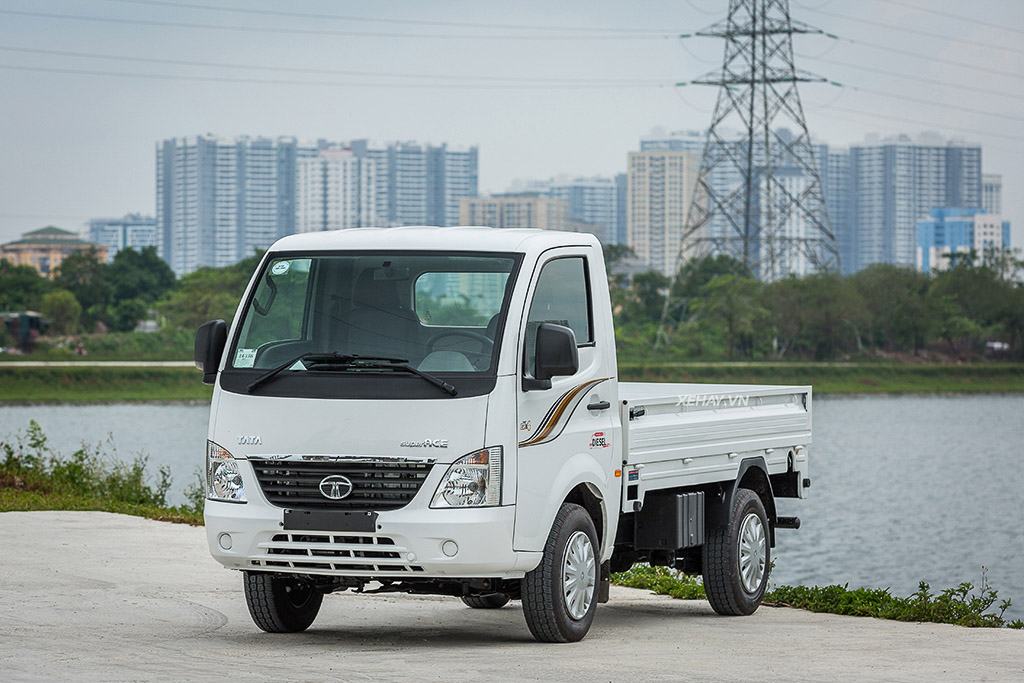 Tata Motors Limited is the largest car manufacturer in India, with sales of Rs 2.75,561 million (US $ 41.6 billion) in 2015-2016 (getting the latest data on TATA's website). Currently Tata Motors brand has a series of branches operating in a range of countries such as the United Kingdom, Korea, Thailand, South Africa and Indonesia. One of the famous subsidiaries is Jaguar Land Rover, with two famous British car brands. Particularly in the Indian market, TATA has more than 9 million vehicles in circulation, and particularly with the super product TATA Super Ace, nearly 2 million units have been sold on the market worldwide. The quality and reliability of TATA Super Ace have been affirmed globally, therefore, TATA Motors India has decided to sign a strategic contract with TMT MOTORS, one of the manufacturers and assemblers. and distribution of top trucks in Vietnam, with more than 40 established and developed. TATA Super Ace pickup truck has gradually been positioned in the Vietnamese market by numerous drivers in all parts of the country. 3000 Super Ace cars have been sold in just 3 years, for a new brand in Vietnam, this is really a clear and concrete demonstration of the attraction and effectiveness of TATA Super Ace cars on the market. .
This vehicle is the only light load segment in the market equipped with oil engine, super fuel economy. TATA super ace only consumes less than 6 liters of oil when fully loaded, carrying goods in the street and turning on the air conditioner. Compared to the small gasoline truck in the segment, the TATA Super Ace saves at least 3 liters of fuel per 100 km. If calculating from an economic perspective, every year TATA super ace saves up to about 55 million VND in fuel money for the car owner, and during 3 years of warranty according to the manufacturer's standard, the savings are worth price 50% of the value of the whole car. There are really few products that optimize operation and flexibility like TATA Super Ace.
So, which heart of TATA Super Ace owns to be able to bring such optimization?
TATA SUPER ACE equipped with:
TATA's world-renowned Common Rail Dieden diesel engine, owns the latest generation technology, includes the following parameters: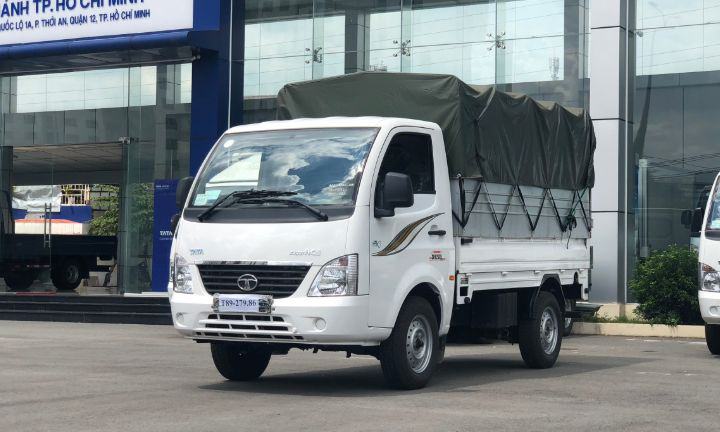 Maximum capacity of 70 horsepower (… KW) helps customers easily transport the volume of goods up to 1.4 tons.
Maximum torque: 135Nm at 250 rpm makes the car overcome steep or bumpy sections or obstacles easily, giving a really gentle driving experience for the driver.
The engine of TATA Super Ace is equipped with Euro 4 emission standard, the current standard, helping the car to be more efficient than the old models but saving more fuel, thus reducing emissions. to the environment.
The TATA Super Ace engine has 4 cylinders, with a capacity of 1,405 cm3, and through countless standard and practical tests, shows impressive fuel consumption at 5.2l / 100 km ( standard conditions) and 6 liters / 100 km (actual use)
With such outstanding advantages of the Engine, TATA Super Ace really deserves an option to invest immediately, if the car owners intend to buy a car to transport goods in urban areas or suburban area.
For more information, Phone customers Quickly leave a phone number to be CONSULTED and RECEIVED immediately.
Or contact the nearest Authorized Dealer of TMT Motors nationwide.
TMT MOTORS – Customer satisfaction is our principle